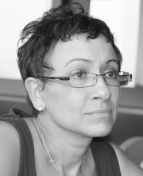 Counselling and Psychotherapy in Waterloo, New Malden, near to Surbiton and Kingston.
Welcome to my website. If you have taken the time to reach my website, you may be working out something which has been on your mind for a while or perhaps there is something which is of immediate concern. Perhaps you are wondering if counselling is the right choice for you.
I am a qualified psychodynamic psychotherapist and counsellor. Counselling offers an opportunity to discuss difficulties which arise in love relations, in the workplace or in life generally. Sessions last 50 minutes and are confidential.
My practice is based on Westminster Bridge Road which is a 10 minute walk from Waterloo mainline station and a 3 minute walk from Lambeth North underground.
I also practice from the Groves Medical Centre, New Malden, Kingston upon Thames. It is a 10 minute walk from New Malden train station, opposite the 213 bus stop and a 15 minute walk from the 57 bus stop located on Coombe Lane West. It is in easy reach by car from Wimbledon, Surbiton, Norbiton, Hampton Court, Esher, Thames Ditton, Hinchley Wood and other areas accessible by the A3. Car parking is available.
Psychodynamic Psychotherapy and counselling provide the opportunity to discuss concerns or difficulties which may be getting in the way of leading a full life. Counselling and therapy can also be used to discuss feelings which may have been buried but have now surfaced for various reasons.
Making the choice to go to a therapist or counsellor is a big decision. You may be feeling that you need to speak to someone now; perhaps you feel there may be a trauma or event which underlies your feelings of sadness, anger or emptiness or maybe there is a specific issue that you would like to understand.
Psychodynamic psychotherapy and counselling offer you a safe environment and a space to talk freely which may lead to greater self awareness and insight, allowing you the possibility of making different choices in your life.
I offer effective therapy for the following;
Difficulties with relationships
Coming to terms with losses - bereavement, divorce,redundancy
Feelings of stress and anxiety
Issues around sexuality, gender and body image
Family concerns, conflicts
Lack of motivation and loss of a sense of direction in the workplace, in school or in life generally
Low self esteem
Concerns around eating and body image
Trauma
Feelings of depression; feelings of loneliness
Concerns surrounding serious or long-term illness
To book an initial consultation, please contact me on
07881781836. Phone calls are received in confidence.
Or please email me at carlafranke.therapy@hotmail.co.uk and I will contact you within a reasonable time frame and in confidence.
My fee is £80 per session for individuals, £110 for couples. Some concessions available.
I am a qualified Supervisor with some supervision spaces available.
Psychotherapy & counselling practice in Waterloo and New Malden, Kingston upon Thames, Surrey close to Surbiton and nearby southwest London.